So after patiently waiting six years of my young life, the time has finally come. Biggest fcking N.E.R.D fan. Cliche like sht but Im oh so serious when I say it. Bought my tix today for our homecoming. I knew there was a reason I came to VCU! Ahhhhhh! im SOOOOOOOOO syced. I think we got pretty okay seats. Hoping my bestie can pull some strings for backstage again. Plus id get to see my dope ass sister. Omg, if I had backstage passes again and i saw pharrell, [excuse my whackness] but i think i might just do something spastic... not quite sure what that something is...
Wow.
Anywho, Today was the first day of classes. Not so bad but Im extremely exhausted. Stayed on the phone doing the typical pointless arguments with a certain someone which always end up in good mornings...wow how odd are we? Sleep patterns are still terrible and I have major itis. Saw a lot of my boos today tho! & my foursome crew is back in action! :]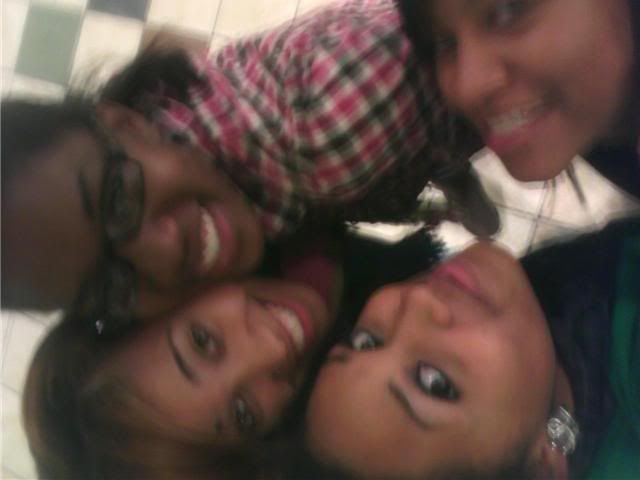 Well sorry so short but Im calling it a night. Getting up at the wee hours of the day to [yes] work out. Plus im excited to check my mail box. 2 packages awaiting. Black boots from the Germ perhaps? I think so. Big ups to my bougee Pops & Step Mother. Eh, I love them anyhow. I miss his old broke ways tho. =/
Repressed memories. No good. Time for slumber!